On the second floor directly across the street from the Chinese Theater on Hollywood Blvd. This was an incredibly challenging project. Working from blueprints I was asked to paint one of the twelve stars as a sample. The stars wrapped around the room, all at the same angle, very precisely overlapping. I couldn't just paint a random star, It had to be exactly in the correct position. As I started to lay it out I discovered the blueprints weren't inches off, they were feet off. I spoke with the superintendent on the project and asked to have the architect correct the blueprint He said "That's your job. This is a concept piece." I'll never forget what a learning experience this project turned out to be.
My thanks to Tiferet Painting and Wall Coverings for this opportunity.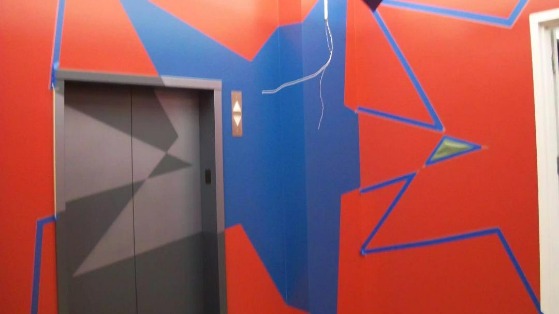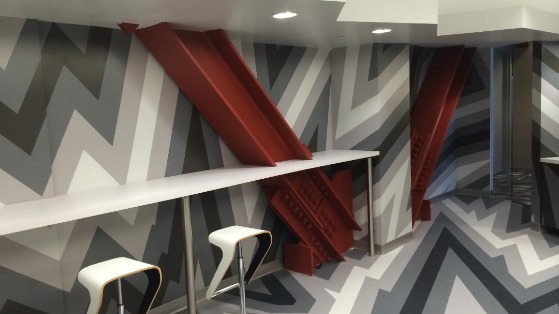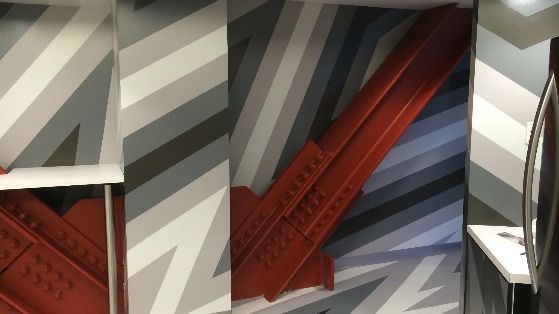 The lunch room inside DC Comics headquarters in Burbank. There is lazer cut flooring and cabinets with the same integrated design.