I've painted many murals with all different styles.
One of my strong points is versatility.
People are amazed at the projects I'll
take on. Fearlessly.
I discovered many years ago that you
can look at life as a threat or as a challenge.
I love the challenge.
The client for the mural to the left took some convincing. This image is their pride and joy and they didn't think i, or for that matter, anyone else, could pull it off. I told them if they didn't like it I'd paint it out, no charge to them.
Needless to say, I hit the mark.
Here are a few examples of the many murals I've had the pleasure to create.
I hope you enjoy.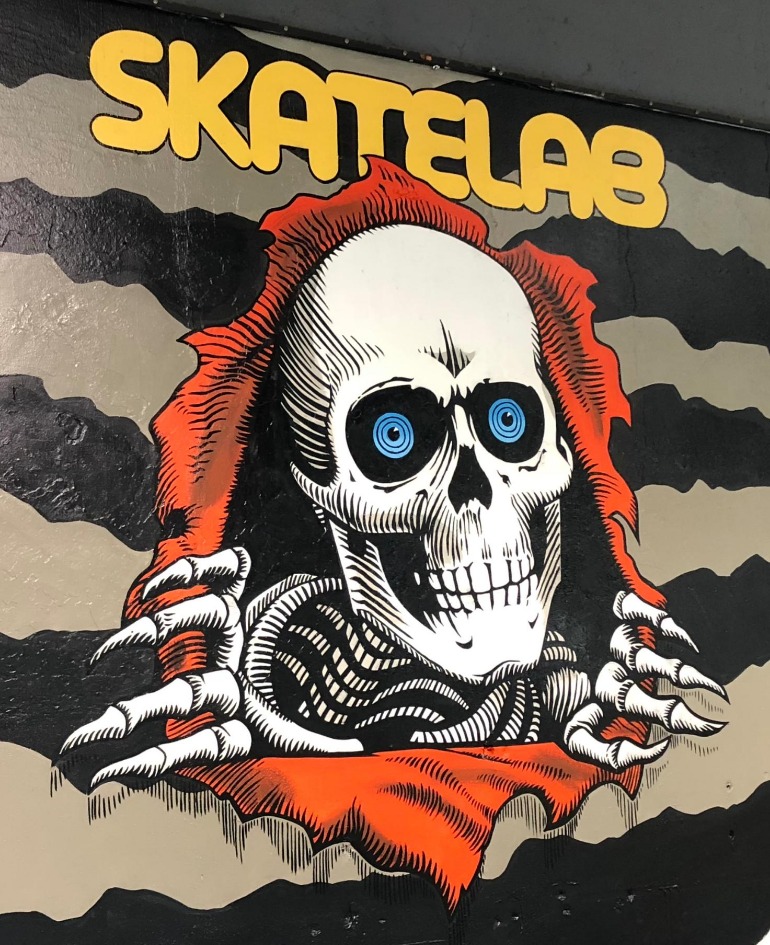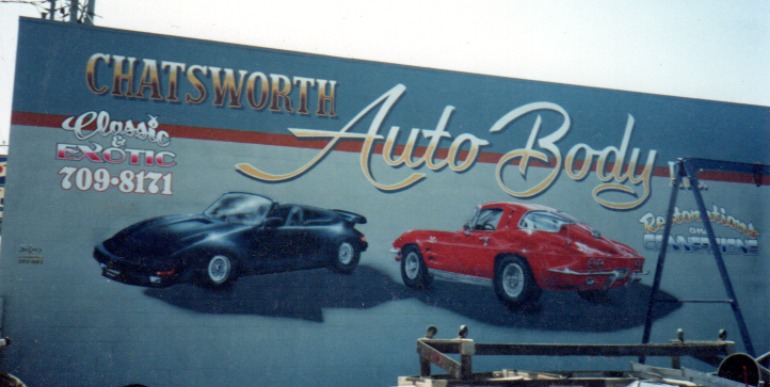 Painted in 1988 this was the largest mural I had done to date. I wish I had better pictures but it was in the days of 110 cameras. My special thanks to my friend Hank Heeber who gave me this opportunity. 
The center of a 120' wide mural
This was painted in a clients living room.
Quite large, about 6' x 12'.
A deep sea diver working on oil rigs. the Old Man and the Sea was his favorite movie.
Something a little funny was when I was truing to find a good image of a marlin I saw a guy wearing a t-shirt with the perfect marlin on the back. At first he thought I was a little nuts when I asked him if I could borrow his shirt. We became friends.
At the time I was keeping close to one of my mentors from when I first started this journey, Bill "the brush" Lardner. He wasn't well and I took him along on a few projects to get him out of bed. Bill came with me on this project. He passed away shortly after it was finished. Rest in peace "Brush"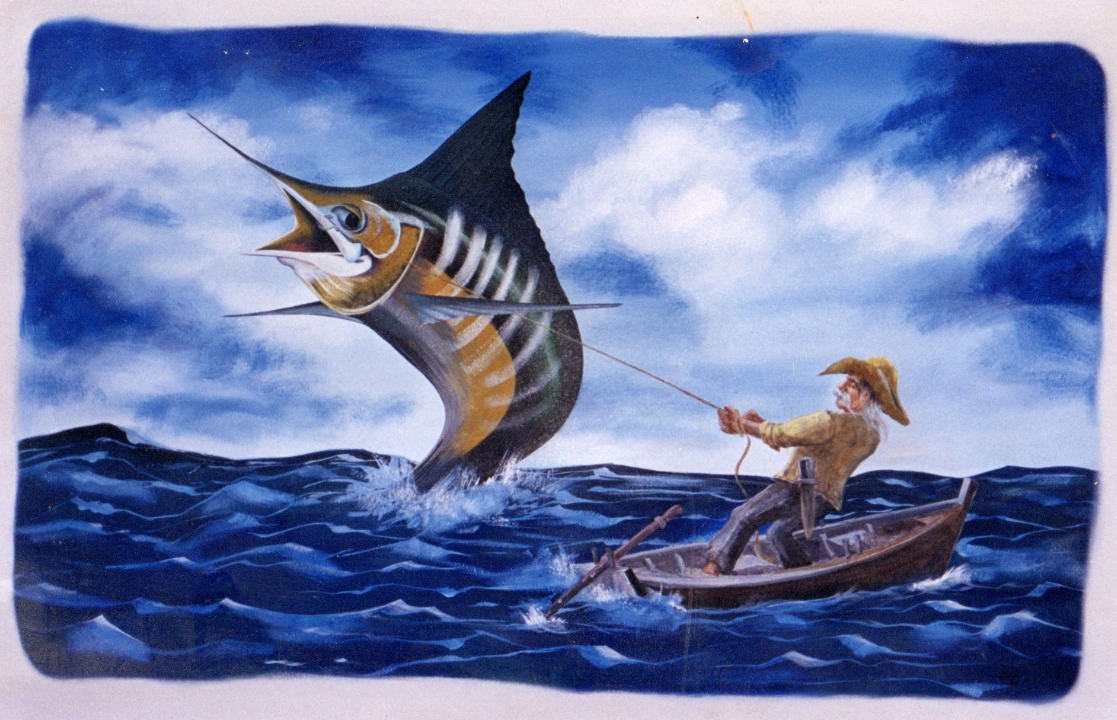 In San Diego across the way
from Sea World.
This was a bit of a challenge.
The client had said they would let me work for a couple hours at night so I could project the image in darkness.
When I got there they informed me they didn't have anyone to stay with me after hours so I had to make other plans. There were huge skylights in the roof flooding the room with light. Fortunately they had a bunch of scrap carpeting that I was able to drag onto the roof so I could cover the skylights. A little beyond the call of duty but I finished the mural and the Mercury Outboard signs in one long day.
Toutnesol

A French

restaurant

in Studio city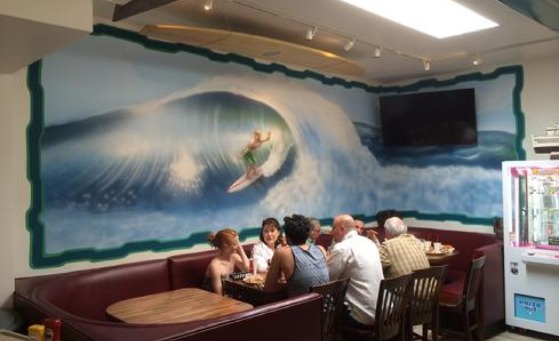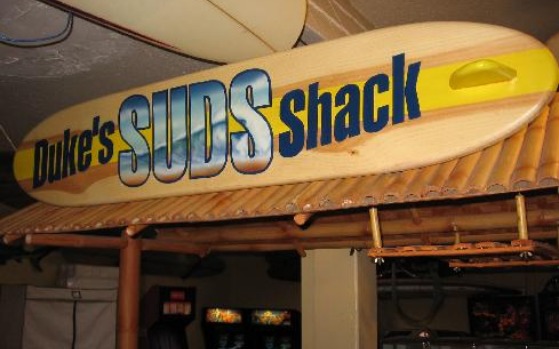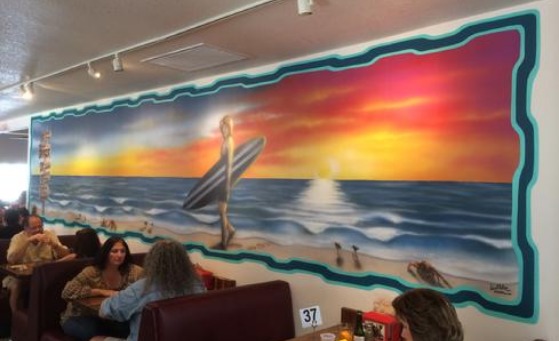 Dukes Griddle and Grill
in Ventura
It was an honor and a privilege to create the for the men and women of
The American Legion Post 826 in Woodland Hills.
Special thanks to my friend Kat and Bucky.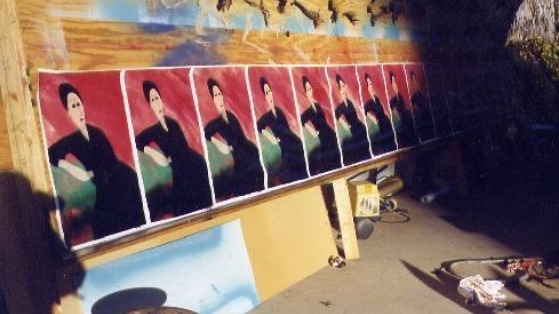 Modigliani
I painted the mural, 140 of four different paintings like the one on the left and several "forgeries" of Modigliani's work that were used for props for this play. My thanks to Meredith and Mathew where ever you are....